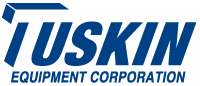 Liquid Color Systems & Solutions for Industry
View Menu
Product & System Design
Tuskin is committed to manufacturing and supporting the best quality products and systems for its customers. The rugged construction and compact designs of our products have earned us a reputation for excellence with customers in these and other industries:
Plastic injection and extrusion molding
Multi-pour Systems such as Fiberglass and Polyurethane
Agricultural liquid and chemical distribution
Waste water treatment and processing
We manufacture many of our own pumps, PLCs, tote stands, carts and components to ensure the best quality and manufacturing efficiency. We also customize our parts and systems to meet the particular requirements of our customers. From stock systems to completely customized solutions, Tuskin has the insight and production expertise to build the best system for your business.
Our products and systems include:
Liquid Color Equipment: A comprehensive line of durable, high-quality products specifically designed for liquid color applications in the plastics industry and other applications.
Metering Pumps: A wide-range of pumps and tubing suitable for many applications. Peristaltic or Progressive Cavity Pumps, Fixed Speed, SCR or Microprocessor Controlled Units.
Custom Packages: Quality solutions based on your application including Hazardous Location Solutions, Motor & Gearbox Packages and Pump Packages.
Parts and Accessories: Tubing assemblies, lances, tote stands, carts and other components to complete your system.
At Tuskin we design, deliver and maintain every part of your liquid distribution system.