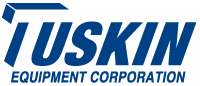 Liquid Color Systems & Solutions for Industry
View Menu
Products



Tuskin manufactures and markets a wide range of liquid color equipment to introduce additives into a variety of production processes. We specialize in liquid color and chemical additive processes and bring more than 25 years experience to our customers.
Liquid Color Equipment
A comprehensive line of durable, high-quality products specifically designed for liquid color applications in the plastics industry.
Metering Pumps
A wide-range of pumps and tubing suitable for many applications. Peristaltic or Progressive Cavity… Fixed Speed, SCR or Microprocessor Controlled Units.
Custom Packages
Quality solutions based on your application including Hazardous Location Solutions, Motor & Gearbox Packages and Pump Packages.