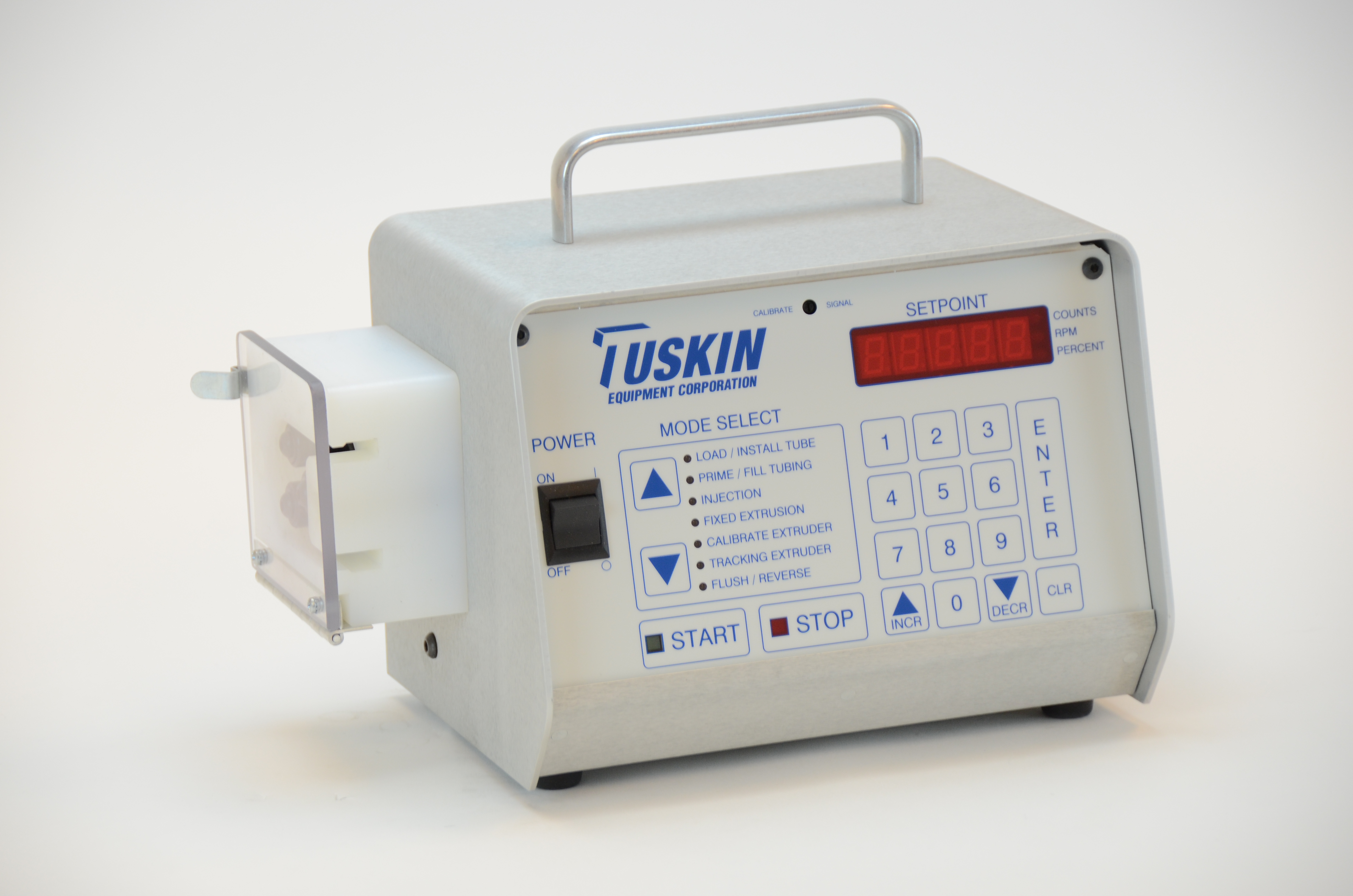 High Quality Pumps, Equipment & Tubing for liquid color & liquid additives
Tuskin Equipment Corporation is a privately held company based near Chicago, IL. Since 1989, Tuskin has designed and manufactured full-service liquid color pumps and distribution systems for liquid color and other applications in a wide range of industries. From simple totes and single motor systems to complex, multi-station, PLC-controlled systems, we have the experience and insight to design an efficient solution for your business.
Years of Experience in Liquid Color Pumps & Equipment

Tuskin has more than 25 years of experience in designing liquid color distribution systems for plastic manufacturers across the country. From single-part manufacturing to integrated, in-line processes, we have designed systems from the ground up and help design a great system for your particular application. Plastic system components include auxiliary equipment, positive displacement pumps, carts and tube assemblies.
Quality Components, Competitive Pricing, Customer Satisfaction

Tuskin products are designed to stand up to years of industrial use. Only the best parts and sub-components go into our pumps, controls and accessories to ensure your systems are on-line and productive.
The rugged construction and compact designs of our liquid color pumps appeal to many industries including plastic injection and extrusion molding, agricultural, medical, waste water treatment and general industry.
Tuskin Equipment Corporation is committed to our diverse product lines while maintaining the highest quality, competitive pricing and complete customer satisfaction. This responsive posture allows us to engineer products that satisfy the unique requirements of our customers. Contact us for more information about liquid color pumps, related equipment and accessories.